Painting Contractor in Ortonville Michigan
Ortonville Michigan Painting Contractors
Ortonville is a beautiful place to live, work and raise a family. Rich with history Ortonville was originally founded by Amos Orton in 1848. When Mr. Orton found Kearsley Creek nestled in a heavily wooded area, along with bubbling artesian springs and beautiful pristine lakes he immediately saw the potential of Kearsley Creek for water­power. He built a log house north of the Village in 1839 and by 1848, he had built a small grist mill on the banks of Kearsley Creek.
In 1856, this small structure was replaced with a much larger building still in use today and represents one of the many historic buildings throughout the area.
Painting your home or building is a big commitment and something you want to get right the first time. Whether you've just moved into a new home or new commercial space, or maybe you're just doing some redecorating you would benefit from the services of a professional painter.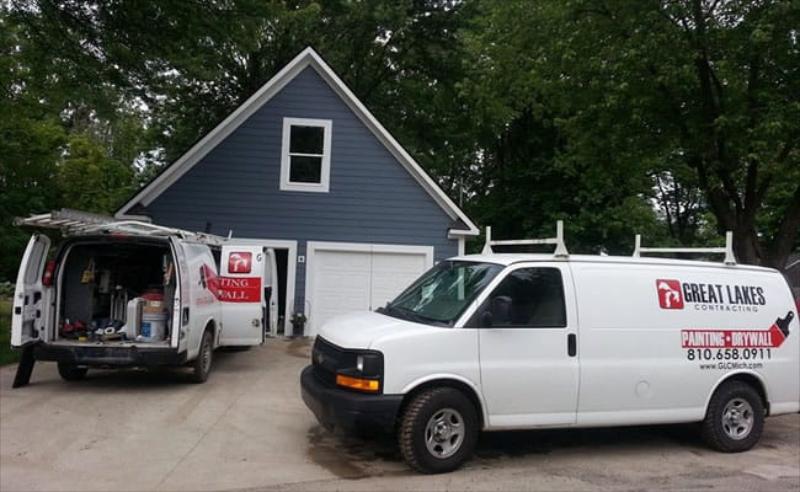 Great Lakes Contracting is a full service painting contractor serving the Ortonville MI area. We specialize in both residential and commercial painting projects of all sizes.
Painting Services in Ortonville, MI
From painting the exterior of your single story home to painting an entire commercial building inside and out we have the experienced painters and management team to complete your projects on-time, to a high standard of quality and at a price that is very fair.
Residential Painting Services Ortonville MI
We offer a wide variety of residential painting services including house exterior painting, exterior wood staining, deck refinishing, interior painting, decorative painting, trim and baseboard painting and more. If you've just moved into a new home and are looking to make some changes or you're renovating or building something new you're going to need a quality painting company to finish off your home with an unmatched level of style.
Interior Painting
Exterior Painting
Commercial Painting Services in Ortonville MI
Great Lakes Contracting is a full service commercial painting contractor specializing in both interior and exterior painting. From new construction to large scale remodeling and redecorating projects we are equipped and staffed for any size of commercial painting project in the Ortonville MI area. Having completed projects throughout Mid-Michigan such as Arby's & Whitey's Restaurants, Graff Chevrolet, Clio Area Schools, Raymond James Financial, Rochester Church of Christ, Bisbee Auto, RightWay Auto, Hurley Health & Fitness, Flint Golf Club, Windsor Place Apartments, Centrum Office Centers Southfield.
Our staff of professionals leave a long lasting impression on the companies we service by completing each project with professionalism in a timely matter.
Epoxy Floor Coatings Ortonville, MI
Do you have concrete flooring in your basement, building or garage? Epoxy coatings help protect your concrete from the wear and tear of daily use. Everything from chemical spills to scratches to adding superior non-slip properties are available with epoxy coatings. The preparation process involves diamond grinding and shot blasting to prepare the surface and then we have a full suite of epoxy options for different applications and environmental conditions. From garages to basements to commercial and industrial applications we can provide you with high quality epoxy floor solutions.
Home Improvement Services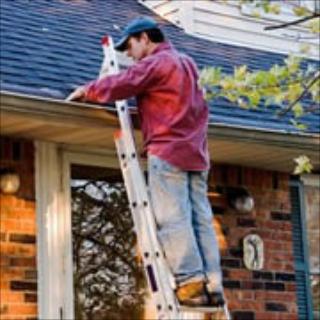 As painting contractors we are often asked by our clients to complete smaller tasks around their home or properties. We are happy to provide small home improvement services such as repairing rotted fascias, cleaning gutters, soft-washing roofs and siding, drywall finishing and repairs and more. Whether you are a homeowner or a property manager who's in charge of dozens of units we can come up with a solution to your home improvement requirements.
Why Choose Great Lakes Contracting?
When you choose Great Lakes Contracting you are making the choice to partner with one of the areas most trusted painting contractors.
We show up on time, stick to our commitments, and prioritize thorough prep work to ensure the completed finish lasts as long as possible. Our goal is to exceed your expectations of quality. We are a local business and proud of our community.
If you would like outstanding customer service, reliable workers and a meticulous job that will be completed on schedule, call us today. We honor our good reputation and will aim to earn your reference. Our finished coatings and paint jobs last longer, and our crews will make you smile. Give us a call today!
Our Michigan Service Areas